Hail Damage Repair Experts in Yorkville and Nearby in Illinois
We provide quality roof repair services for hail and storm damage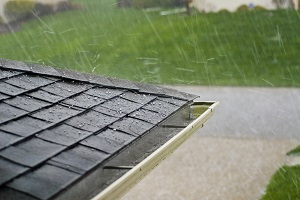 Hail storms can cause severe damage to any roof, including dents, holes, and leaks.
Storm damage is one of the biggest threats to any roof, and hail damage can be especially problematic. Hail can lead to a variety of roofing problems, including broken and torn shingles, roof leaks, broken gutters, and more.
If your home has been damaged by hail, the roofing experts at Advanced Roofing Inc are here to help you get the hail damage repair services you need. We provide complete roof inspections and quality repair services that will restore your roof to its original condition. Call us today at 1-844-295-0315 or click below to learn more about how we can help you. We offer free estimates on all our work in Yorkville, Bristol, Oswego and the nearby areas.
How hail damage can affect your roof
Hail can impact your roof different depending on the type of roofing material you have your home. Here are some of the key warning signs to look for after a storm:
Asphalt shingles: Hail can create several problems for asphalt shingles. The most common problem is crushed or dented areas that displace the shingle granules. These granules are essential for weather protection, so damage to them will shorten the roof's lifespan and performance. Larger hail can also crack or break shingles, potentially causing roof leaks.
Wood shingles: The major issue with wood shingles and hail damage is cracking. Heavy hail can break wood shingles and create weak points that will become roof leaks. Hail damage to wood shingles will also noticeably affect your roof's appearance.
Metal roofing: Most metal roofing holds up well against hail, though there is the potential for chipped paint or damaged to textured areas. Though your roof will likely last against hail, there is always the concern for gutter damage as well.
Flat roofing: Hail damage to flat roofing can be difficult to detect, and the many varieties of flat roofing are impacted differently. However, after a hail storm, it's best to inspect the roof for holes, cracks, and tears. All of these issues could lead to a serious problem such as a roof leak.
Our complete hail damage repair services
A thorough inspection of roof, gutters, flashing, and other roof features to identify the full extent of any damage.
Free written estimate for hail damage roof repair or roof replacement work.
24/7 emergency services for storm damage and roof leaks.
Complete roof repair services for asphalt shingles, wood shakes, metal roofing, and flat roofing.
Contact us for quality hail damage roof repair
If your roof has hail damage, roof leaks, or other storm damage, the roof repair experts at Advanced Roofing Inc are here to help. We provide complete hail damage roof repair services as well as full roof inspections and roof replacement. Our experts will help you learn the extent of the damage to your home and recommend the right solutions for your needs.
Call us today at 1-844-295-0315 or contact us online to get a free estimate on hail damage repair services for your home. We offer all our roof repair services in Yorkville, Bristol, Oswego, Aurora, Joliet, Elgin, Naperville, St. Charles, Schaumburg, Plainfield and throughout the surrounding areas.
Looking for a price? Get a no cost, no obligation free estimate.